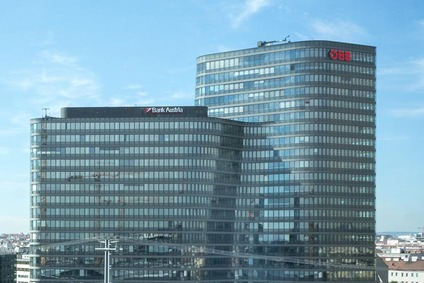 As Austria's largest mobility and logistics service provider ÖBB Group has a special responsibility, that is to organise and execute its business processes effectively, efficiently, and transparently. In order to fulfil this responsibility an independent Compliance department is needed that operates across the entire group and implements appropriate measures. The Code of Conduct, which is binding for all employees of the entire ÖBB Group, outlines the ethical and general principles guiding the Group throughout its economic activities.
Whistleblowing
The ÖBB Group's whistleblower system allows internal and external stakeholders to report any potential misconduct at any time, even anonymously. Such stakeholders can exchange documents and, if preferred, maintain contact through a dedicated mailbox. The process is confidential and secure, and whistleblowers can choose whether or not to disclose their identity. If you wish to submit a confidential report, you can access the ÖBB Group's secure reporting channel through the following link:
I would like to make a report: Whistleblowing

Andreas Matthä, CEO of ÖBB-Holding AG:
"ÖBB has a special social responsibility and aims to serve as a role model, especially in compliance matters. The highest level of integrity and compliance with the law are indispensable cornerstones in all our business activities and an essential foundation for ÖBB's success and integrity. We see sustainable action as an opportunity, but also as an important strategy for mitigating risks in the medium and long term."

Manuela Waldner, CFO of ÖBB-Holding AG:
"Legally compliant and sustainable behaviour is the cornerstone of our business. Society has high expectations towards ÖBB, and we aim to exceed them. Compliant behaviour is also a question of corporate culture and second nature for all employees within the ÖBB Group in their daily work life. As members of the Management Board, we actively lead by example and support these corporate values."
The ÖBB Group Compliance-Office is installed in ÖBB-Holding AG and led by an independent Chief Compliance Officer. In addition, there are independent Compliance Officers in each of the subgroup companies.
The Compliance-Office is primarily responsible for the prevention, early detection and investigation of issues related to white-collar crime and corruption. The comprehensive ÖBB Group Compliance-Management-System ensures that the business activities of the ÖBB Group comply with legal requirements as well as internal principles and guidelines.
Compliance-Management-System

Prevention

By providing clear guidelines and procedures, along with regular trainings and ongoing consultation, the Compliance-Office contributes to the prevention of damage to the ÖBB Group, its employees and business partners.

Detection

Identifying potential compliance risks at an early stage is crucial to counteract them adequately. For this reason, the Compliance-Office regularly conducts threat assessments, compliance audits, and provides comprehensive advice on sanctions regimes.

Reaction

The Compliance-Office is required to investigate compliance-related whistleblower reports to decisively address potential misconduct. The results of these investigations lead to recommendations for improvements and the imposition of appropriate sanctions.